About 4-4-Peace

"A young and enthusiastic team, inspired by the borderless domain of internet and success stories as Google, Facebook and many more. But living in a world with borders, suppression of people, wars, starvation etc.
Daydreaming and brainstorming during breaks at work, we found that our creativity became underexposed. The chains of the daily routines tried to tie our thoughts. We wanted to break free and to exploit our creativity and technical skills."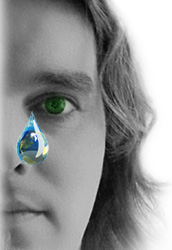 Working in an environment that is targeted on peace, we have found a goal for our inspiration: charity. So charity will give us energy to keep on dreaming and running.

We started with four, and our ideal is peace all over the world, hence our name: four-for-peace.

To reach our goals, we welcome any ideas, suggestions and new projects. Feel free to contact us.